Oliver Ellis and Richie Lott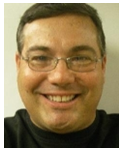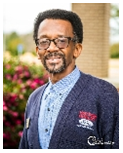 Congratulations to our Spotlight Members Oliver Ellis and Richie Lott of the Referral Connection BNI Chapter in Flowood, MS.
In 2020, Oliver and Richie will celebrate an incredible milestone -- 20 active years of membership in the Referral Connections BNI chapter. Both have held leadership positions over the years in the chapter and continue to be dynamic, active, and successful members and leaders in BNI.
"Both Oliver and Richie are trusted and respected in their fields and in the Referral Connection BNI chapter," said Zetella Gooch, chapter member and Area Director Consultant. "Being genuine and authentic, building trust and relationships, and earning trust are all key to making solid relationships and referrals, and achieving success in BNI," added Gooch.
Oliver is in automotive sales for Mac Haik Ford in Jackson. Richie works for Advanced Steam Extraction.
Click here to congratulate or contact Oliver; click here to congratulate or contact Richie.

BNI Catalyst - MS Gulf Coast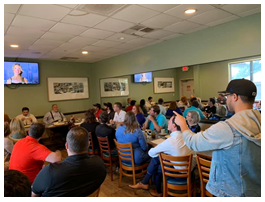 Congratulations to our December Spotlight Chapter -- BNI Catalyst - MS Guif Coast!

The BNI Catalyst chapter was recently recognized with the Explosive Growth Award -- adding 10 new members in 2018-19!
"Catalyst is a great example of a BNI chapter growing and prospering by focusing on the fundamentals," said Lane Holmes, Chapter Director Consultant. "From following the meeting agenda to providing a great visitor experience while instilling a culture of accountability, Catalyst serves as an example of how to build a quality BNI chapter. Want to know how to build your chapter? Visit Catalyst."
With the leadership of President Bryan Rodgers, Vice President Bryan Parton, and Secretary/Treasurer Kate Mendoza, the BNI Catalyst chapter has 21 members and has passed more than $238,000 in closed business in the past 12 months.
BNI Catalyst meets each Thursday at 8:30 a.m. at McElroy's on the Bayou, 705 Bienville Boulevard in Ocean Springs, MS. Visit the BNI Catalyst chapter website, HERE.